About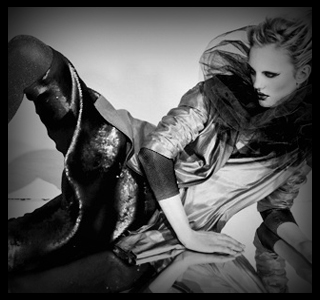 The vision of our agency has always been to be a small, fresh and selective boutique style agency, with the ability to provide our local and international clients with unique and exclusive faces - concentrating in Fashion and Lifestyle/Commercial modeling . United with international agencies in all the major fashion markets, I Model Management is considered a force both at home in Calgary and Western Canada, to our placement partners around the world.
Over 20 years later from first opening its doors in downtown Calgary, under the new direction of a very passionate Agency Director Len Mastaler, and a handful of bookers and scouts who are experienced and knowledgeable with keen eyes for finding the cutting edge in the world of models, the vision remains the same. Part of this vision for the future is maintaining a family like feel for all of our models, ensuring that we are providing them with the best possible management both in their modeling business, and personal development. Keeping the roster small and manageable is the key component to this personal approach.
While maintaining an ever-growing presence in Calgary and Western Canada, we also book our models with clients, casting directors, photographers and magazines directly in to Toronto, Montreal, New York, Milan, Paris, Seoul and other Industry cities.
Our job with a new face model begins by nurturing and grooming them, and explaining what it takes to be a part of this ever changing and challenging Industry. Every new model and their family will naturally have a world of questions and concerns, and we are there to provide those answers, and explain the ins and outs of the business. What is a test? What is an option? Where will I be traveling to? What is a mother agency? What does a stylist do? and, should I choose a powerhouse big agency? or a boutique agency with more personalized attention?
We pride ourselves on planning each model's career for the long term while also making sure that we are offering aspiring new faces the most affordable way to start their career. We have no sign up fees or representation charges, we only take a commission from the work we book for you or the placements we make for you overseas. You can be sure that we will give you best education about the industry and its practices, and fit you with the proper criteria and tools to be successful.